biography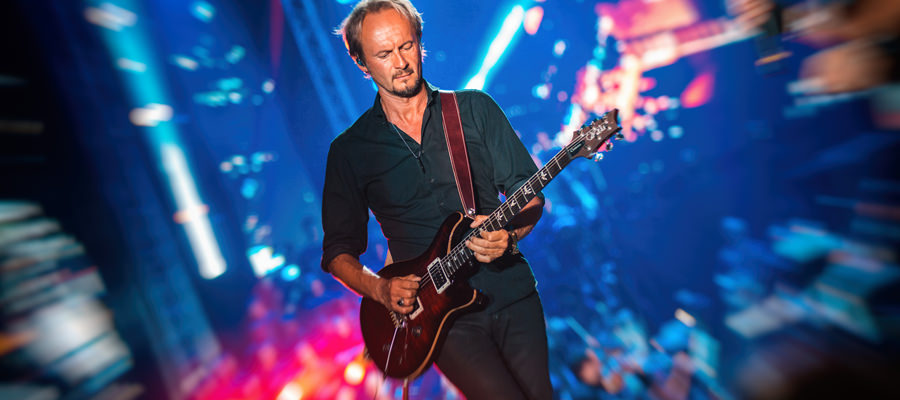 Hailing from Italy, Luca Colombo is one of the most sought-after and critically acclaimed guitarists in the country; often sharing the stage or in the recording studio with well-known Italian and international musical acts.
He has performed with top Italian Artists such as Eros Ramazzotti, Marco Mengoni, Nek, Max Pezzali, Mango, Anna Oxa and others.
He played as first guitar player in numerous orchestras during important tv shows (including the Sanremo music festival since 2007) accompanying international artists like Robbie Williams, Lionel Richie, Al Jarreau, Phil Collins, Leona Lewis, Rebecca Ferguson, Jennifer Lopez, Brian May, Michael Bublè and James Blunt just to name a few.
Widely recognized for his personal and versatile style, Luca is equally versed and emotionally expressive within genres as diverse as rock, fusion, jazz or pop.
His original work, commercial collaborations, film scores and live performances owed him the title of "Guitarist of The Year" in occasion of the 2013 FIM Awards as well as numerous endorsement deals with major brands such as Gibson, Vox and Ernie Ball.
Currently, you'll find him in tour with a number of top Italian Artists, with his instrumental band, as a clinician and teaching jazz guitar at the conservatory of Parma.
On Oct. 15th 2014, Luca signed a deal with the international music consulting firm GINGIO to promote his name and his projects outside Italy.